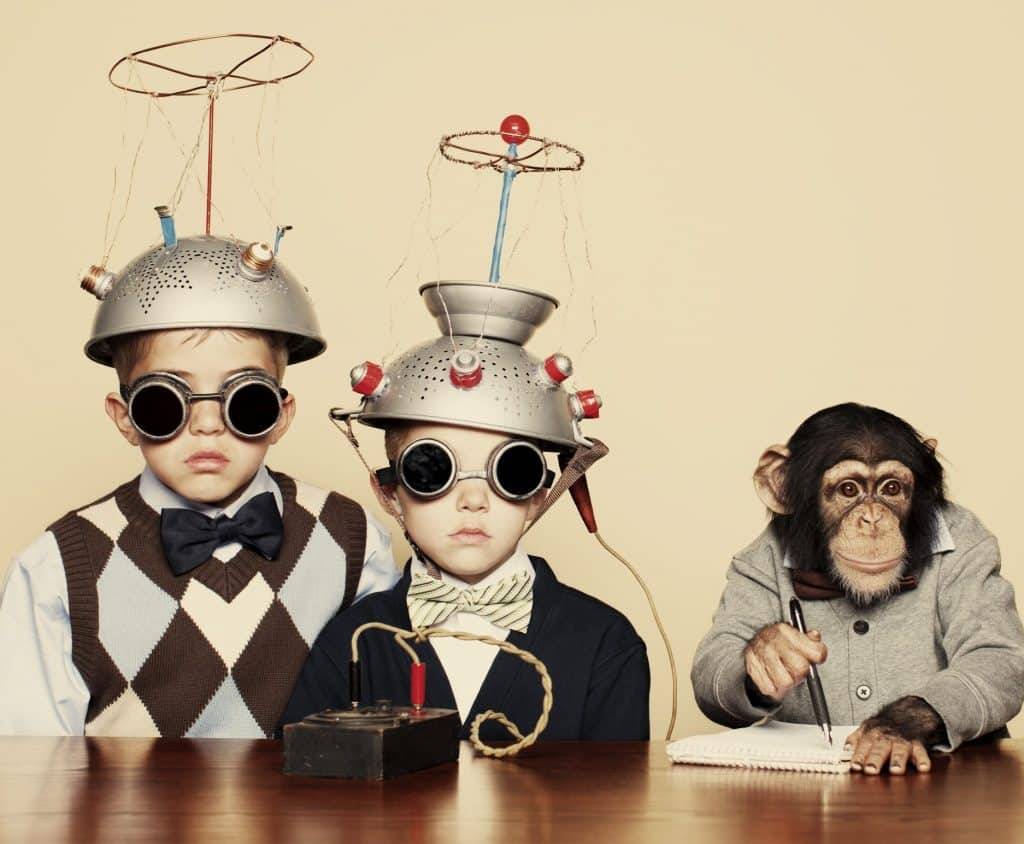 You have a great sales team: check.
You have a great marketing team: check.
The marketing team generates content for the sales team: check.
The sales team uses the content: wait…they didn't?
If this is a phenomenon you have experienced, you are not alone.
Reasons Why Sales Isn't Using Marketing's Content
MarketingCharts shared the following reasons about why your sales team may not be using your marketing team's content:
They don't know where to find it.
They can't decipher between content that works and content that doesn't.
The delivery method to the sales team:

one-off email links or attachments
reps are asked to download the content from a portal¹
How to Enable Sales Through Marketing
When looking at ways to optimize for sales enablement, it is clear that progress could be made with more personalized, accessible content.
MarketingCharts' analysis lists the following areas that need improvement: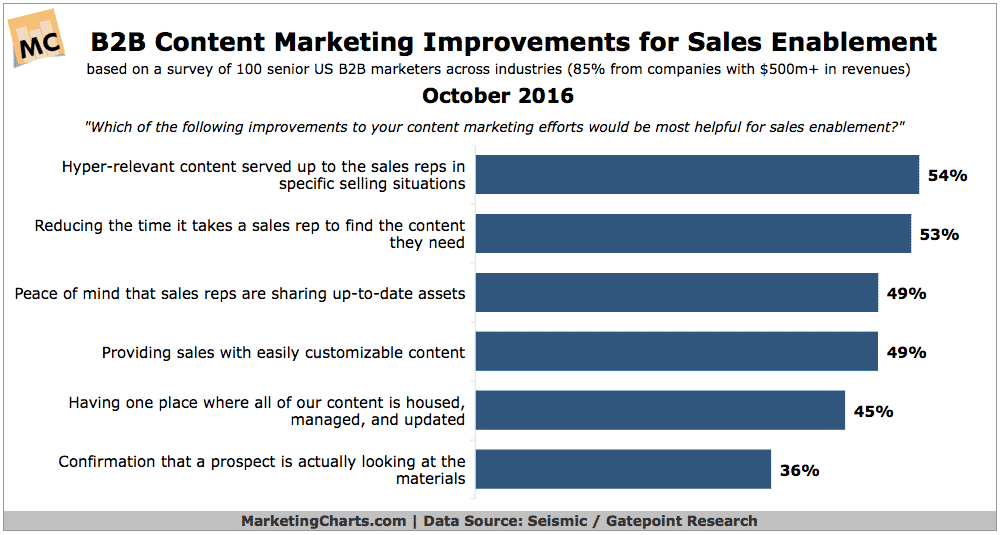 Now… how to go about accomplishing these improvements?
Solving the Marketing-to-Sales Disconnect
There are a lot of ways you could address these challenges — some more effective than others. Here are our recommended solutions for improving your marketing-to-sales content pipeline.
Incorporate a Marketing Automation Solution
Implementing a marketing automation platform — like industry-leader Marketo — can take your marketing to a whole new level universe. If you are new to marketing automation, as a brief explanation, it is a SaaS platform that provides all of the following:
Email Marketing
Landing Pages
Campaign Management
Prediction/Scoring
Lead Management
CRM Integration
Social Marketing
Marketing Analytics²
You savvy marketing automation users already know that a tool like Marketo goes a long way to bridging the gap between marketing and sales.
Marketo Sales Insight (part of the Marketo toolset) allows sales users to deploy marketing templated emails straight from their CRM or Outlook email client. Marketo then tracks the email opens and clicks, and reports the specific activities within the CRM contact/lead record.
Having a library of prepared, marketing-approved collateral delivery emails available to your sales team will allow them to deliver the latest content at sales-appropriate moments with the mere click of a button. Not to mention: the marketing team would be able to maintain consistent brand messaging on the templates.
Even better: these templates are controlled by the marketing team and can be updated easily and in real-time, ensuring the latest and greatest marketing collateral is easily accessible at all times.
Sending emails via Marketo Sales Insight will also allow your sales team to prioritize follow-up based on a lead scoring system. See the Marketo Sales Insight overview video and screenshots here.
Distribute Content to Sales via a Marketing-Controlled Mobile App
Imagine a world where every piece of marketing content is easily accessible to sales consultants in a single, simple app on their phones or tablets. Imagine then having the ability to securely update and save revisions of that content through a remote web-based admin console. Even more, imagine being able to track usage and engagement for all of the content you've created. Now, stop imagining. All of this is possible and has been proven to increase the use of the correct collateral, as well as sales conversion rates.
Provide your sales team with a mobile app for demos that uses a content management system (CMS). Having CMS-controlled marketing assets available via a mobile app puts the content literally in the sales team's hands. Additionally, such a content management tool would lend visibility into the sales engagement process. The sales team gets maximum accessibility, while the CMS provides analytics around the content: how it's being used and which pieces are generating results.
Level-Up to the Best of Both Worlds
Let's say you have a content delivery mobile app and you are using marketing automation to deliver templated content emails from sales. The next big step is to integrate your mobile app with your marketing automation platform. The union of these tools allows you to trigger automated asset delivery via email, track engagement with the collateral, and score leads based on that engagement.
This state-of-the-art implementation will enable your sales team to spend more time following-up with only the most qualified and ready-to-buy contacts, while effortlessly nurturing relationships with those still kicking tires at the top of your sales funnel.
Get Started
To learn how we are combining marketing automation with CRM-driven mobile apps and improving the rate at which sales teams are using marketing materials, click here.
---
http://www.marketingcharts.com/traditional/sponsoredcontent-sales-isnt-taking-advantage-of-content-heres-how-marketing-can-improve-its-efforts-71814/
https://www.marketo.com/marketing-automation/