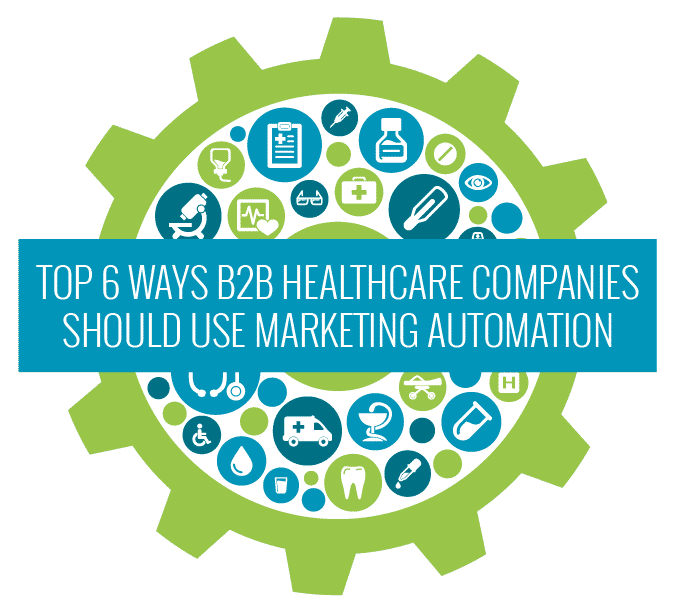 B2B healthcare companies are adopting marketing automation at a blistering rate. Are you?
Since healthcare is one of the fastest growing industries — with no sign of slowing down — B2B healthcare companies are faced with the need to make their sales and marketing processes as efficient and effective as possible in order to stay competitive. Being able to automate complex sales and marketing activities is becoming a critical component to their success.
Marketing automation platform Pardot hosted a webinar to explore how marketing automation is helping B2B healthcare companies. Here are our takeaways from the conversation with Derek Grant, Vice President at Pardot, and Brad Dodge, President and CEO of Dodge Communications.
1. Drive brand awareness
79% of companies are using marketing automation solely to drive brand awareness.¹ Here's how they are doing it:
Consistent look and feel: tie-in everything from the emails to landing pages
Establish new branding or refresh existing branding
Automate other marketing communications for webinars or tradeshows
2. Deliver a better message
Get the right content to the right people at the right time
Roll all content into fully integrated campaigns, maximizing your ROI
Automate for consistent communication
3. Capture information about your clients
Prequalify prospects before handing them off to your sales team
Develop a sophisticated system that tailors future communication (lead scoring, custom communication)
Build strong relationship between marketing and sales
4. Turn the website into a lead generation machine
Place forms on optimized landing pages
Apply retroactive data to prospects upon conversion
Segment based off of activity to make campaigns smarter
5. Identify and qualify leads
Automate the threshold that determines SQL based on scoring
Create real-time alerts to make sales aware of prospect activity
Review reporting to empower sales
6. ROI and reporting
Gather reports from one consolidated location
Access full campaign reports or individual efforts
Evolve marketing efforts based off data
As the B2B healthcare industry is expanding their digital reach, marketing automation is becoming a key component for both marketing and sales teams. Make sure your healthcare company is positioned to succeed as the competition for online presence is heating up.
Whether you want to get started with marketing automation, are in the midst of building more emails and landing pages than you know what to do with, or are still wondering what all those buttons do, give our experts at HyperX a call. We specialize in B2B healthcare AND marketing automation.
To watch the recorded webinar from Pardot, click here.
---
ht

tp://www.pardot.com/webinars/webinar-b2b-healthcare-marketing-automation/