A recent Forrester Research study, an independent research company that provides advice to global leaders in business and technology, shows that interactive marketing/advertising spending will top $77 Billion by 2016!
Other telling stats in the study that show the healthy and growing behavior of online marketing include the rise of both social media and display media. We can see the emerging acceptance by advertisers to shift dollars from traditional media that are fading or losing effectiveness into new mediums online where people are spending the majority of their time reading, being entertained, and working.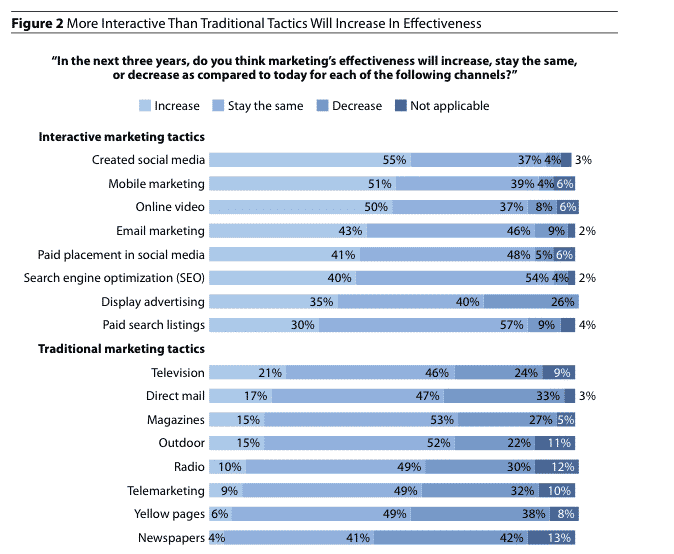 HyperX has made it a focus to keep up with the changing nature of how people are consuming information. We have made it a focus to specialize in digital marketing to aid in the effectiveness of advertising campaigns, striving to put the right message in front of the right person, at the right time. At the consumer level, this includes engaging messaging and creative, coupled with partnerships on the websites they know and trust. It means being relevant for what they are interested in, if they are specifically searching products out via a search engine, or just casually informing themselves on a product through social media or a banner ad. For our clients, this means eye catching, dynamic creative, advanced targeting capabilities, detailed reporting, relevant engagement with their potential customers, and tracking of EVERYTHING from view, to a click to a mouse over, to an engagement, to a lead, and so on. HyperX is excited to help businesses and consumers usher in a new age in advertising technology. The shift of focus to the online world is a Win-Win because it means more advanced targeting with measurable results for advertisers, and more pertinent, relevant content and ads to those being advertised to.